Product Description
Basic information:
Name

RFID Business Card




Material

PVC/Eco-friendly-ABS/PET

Dimension

ISO Standard CR80(85.5*54mm),or customized

Thickness

ISO Standard0.76mm(credit card thickness),or customized

Printing

4 color off-set printing, silk-screen printing, UV printing,

Available

crafts

Magnetic stripe, embossing numbers, signature panel, barcode, encoding, thermal barcode/numbers, scratch-off panel, hole punched ,UV barcode/numbers, individual packing, etc.

Applications

Bank, traffic, insurance, hotel, hospital, parking, school, access control, etc.
Key Features
1. NXP Semiconductors has developed NTAG203 - compatible NFC Forum Type 2 tag IC -
can be used in conjunction with compliance with NFC Forum specifications, to meet the NFC
Forum recommendations or proximity coupling device (PCD), as well as compliance with
ISO / IEC 14443A standard NFC equipment. Communication layer (RF interface) compliance
with ISO / IEC 14443A standard Part 2 and Part 3.
Main applications:
NTAG203 for NFC Forum Type 2 label applications (such as smart advertising, the connection switch,
Bluetooth simple pairing, WiFi Protected Setup,call requests,SMS,goods and equipment certification, etc.)
Chip Infor:
125Khz:EM4100,TK4100,EM4102,EM4001,T5577
13.56Mhz:M1,utralight,desifre,Ntag203,Ntag213,Ntag215,T5557.T5567,Topaz
Customized options:
Signature Panels,Magnetic Stripes,Hot Laser Graphics,UV Laminate Overlay Embossed,Gold,
Silver or Red Foil Stamped,Concave,Matte Finish Full Colour Offset or Digital,Barcode Cards,
QR Codes,Numbered Key Chain Tags,3up Cards,Custom Sizing available,Die Cut
Product Pictures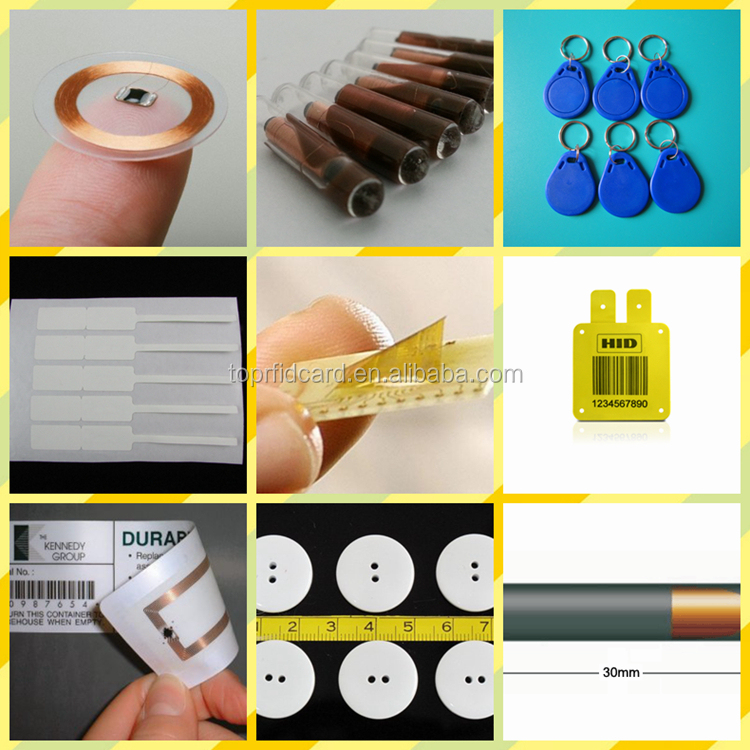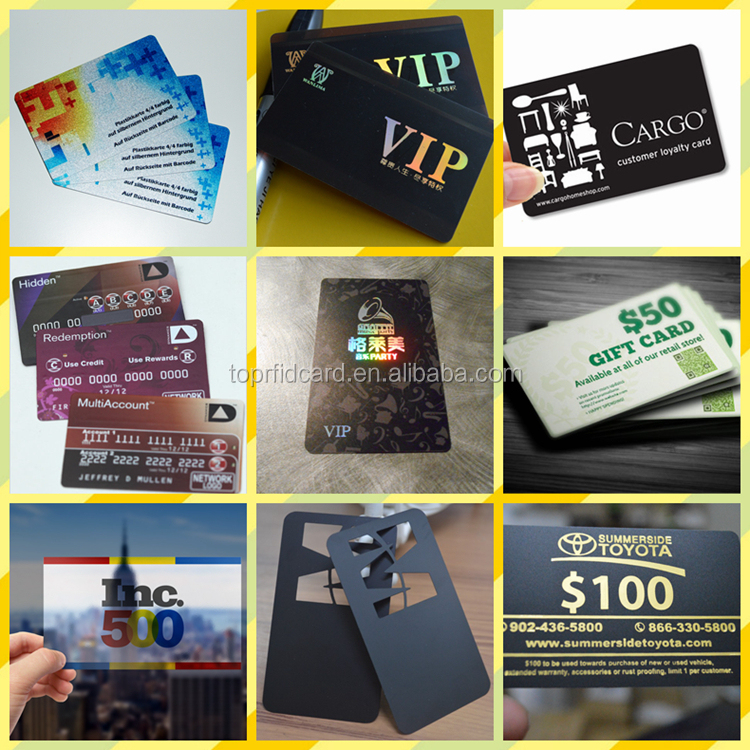 Our Services
v 1.professional design-meet your usage
v 2.technology consultation-resolve you tech problems
v 3.Self-owned factory-guarantee quantity,quality and productivity time
v 4.competitive price-well balance price based on top quality products
v 5.Small orders and OEM are welcomed
FAQ
Q1:Can you help me design?
A1:Surely,our design department offers free service to meet your requirement.
It is better that you can provide with your design,which will facility the
procedure and save time .
Q2:How to send you with my design,and tell the details?
A2:You need to send the design in CI or PSD format.We will confirm all the information
with you before placing and manufacture order.
Q3:How do you guarantee the quality?
A3:We will provide free samples to you before placing the bulk order to ensure the quality.
The turn around time for sample is about 5 days.
Q4:What is going on if the sample is much different to the design?
A4:We offer sample service is aiming to make everything correct.If there are some difference,
we will make change to match the design with 100%.
Q5:What about the invalidity,if the products do not work?
A5:The average breakage rate in past decades has been controlled within a acceptable rate.
Each of card will be test before shipment,shipping condition has little affection on the quality.
Q6:What about the shipment and after-service?
A6:The shipment time and method are associated with total quantity.
You can choose your favor,or we may arrange the most -effective and fast one.
Any questions you have,you welcome with us at any your convenience
Contact me
Burgess
Ø Email: burgess0125@hotmail.com,burgess0125@gmail.com

Ø Skype : duckysupub

Ø Whatsapp,Line:0086-13414465254

Ø ICQ:651 665 764